Jake.C.Eley Roofing is a Blackpool and the Fylde roofing firm the excels in the roofing Trade, Being a third generation Fully time served roofer from a family of very reputable roofers from the 60's until now. His Granddad was a roofer and his Uncle who taught him is widely regarded as one of the best in the trade for over 30 years. Giving Jake a wealth of knowledge and understanding of all aspects of roofing.

Jake was taught in the traditional and best ways of roofing from the very best in the trade throughout his 15 years. He started in one of the biggest company in Blackpool and worked with the best until being fully Time served working alongside His uncle, then deciding to start his own reputation in 2009 which he has achieved. Jake is regarded as one of the best newest crop of master Roofers in Blackpool. Thriving on keeping his family reputation alive.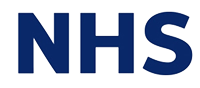 Jake has worked with companies like the NHS and numerous Major building firms always delivering the best quality workmanship. Jake always delivers reliable honest and consistent work. From Full new roofs to repairs Jake. C. Eley Roofing is One of Few Honest and Reliable Roofers left in Blackpool. So for worry free Roofing Contact Jake.C.Eley Roofing.